The Supre Drive removes the need for derailleur alignment gauges, so we gave derailleur alignement gauges a new purpose in life…
(Derailleur Alignment Gauge Repurposing)
A tool for easy and accurate handlebar alignment!
The Supre Drive removes the need for derailleur alignment gauges, so we gave derailleur alignment gauges a new purpose in life…
(Derailleur Alignment Gauge Repurposing)
A tool for easy and accurate handlebar alignment!
The DAGR works by using fork stanchions as the reference point for aligning handlebars. It's clamped to stanchions, and then a derailleur alignment gauge is attached to the DAGR. The user then touches off on both sides of the handlebar to check for straightness. Because of its self-centering mechanism, the DAGR tool centers the derailleur alignment gauge so that the user touches off on the same spot on either side of the handlebar. The DAGR works with narrow non-boost XC forks all the way up to Fox 40s.

If you want to make a mountain bike dialed, the DAGR takes out the guesswork. Here are some benefits:
Flip through these images to see how the DAGR is used.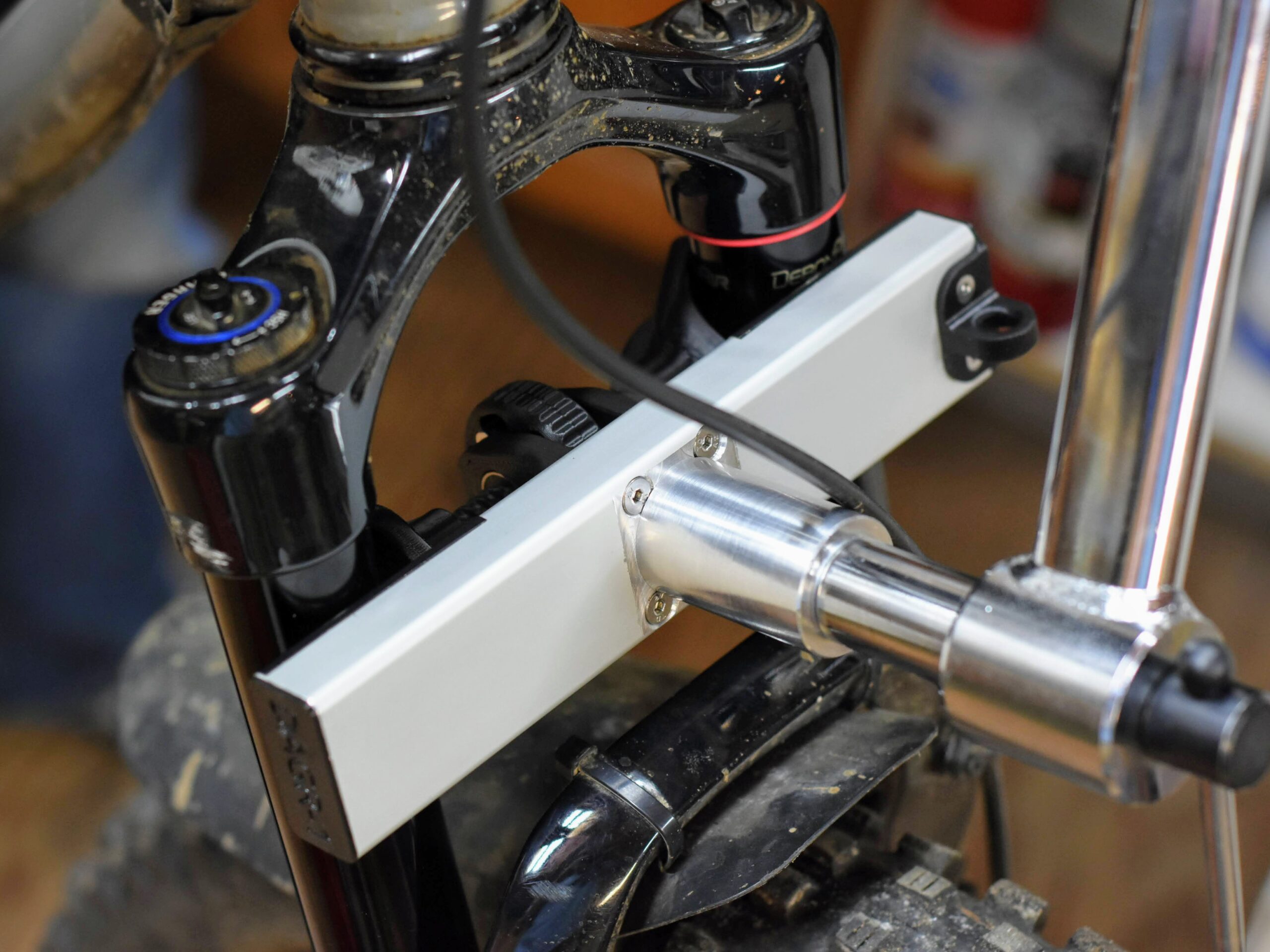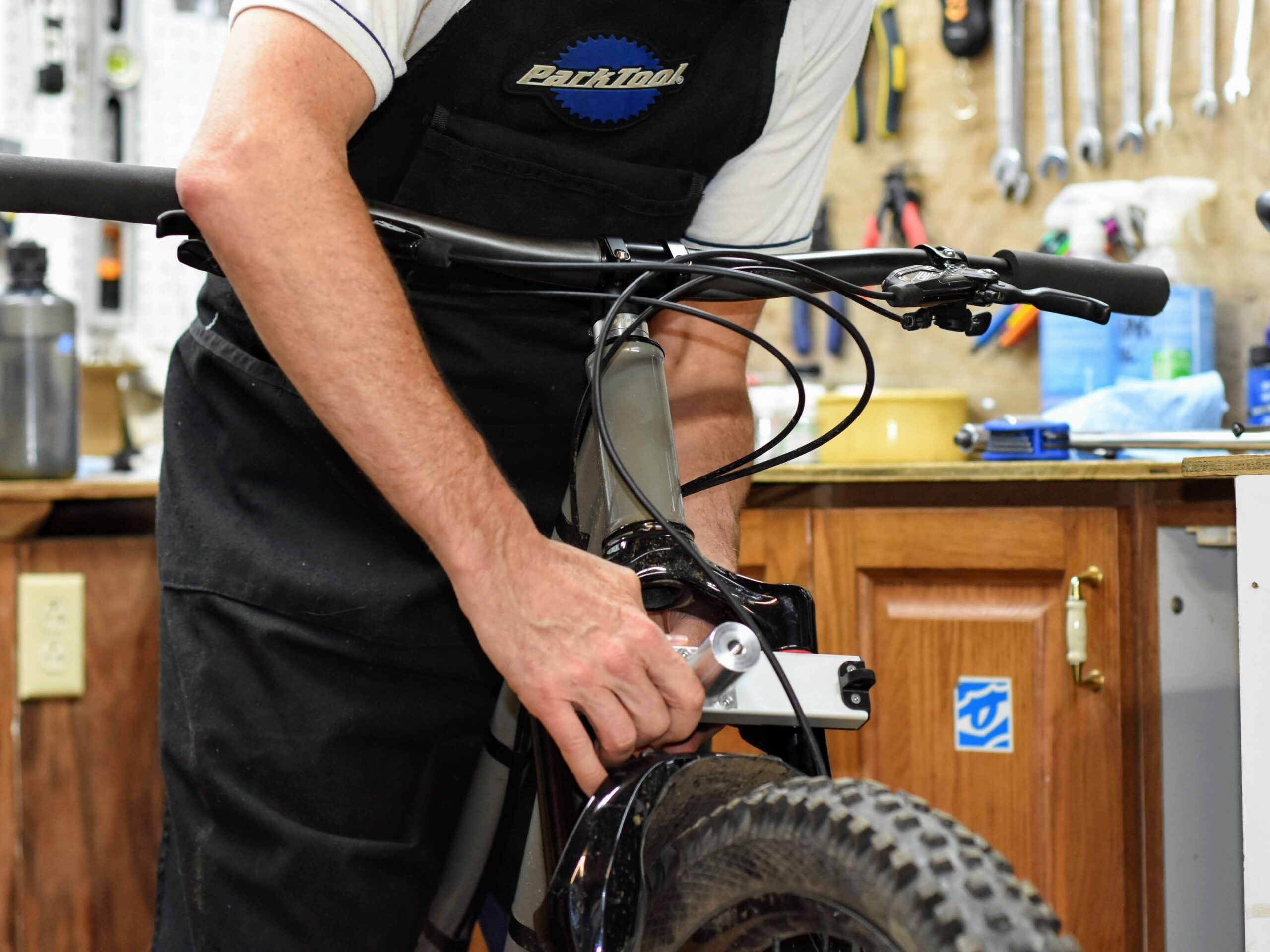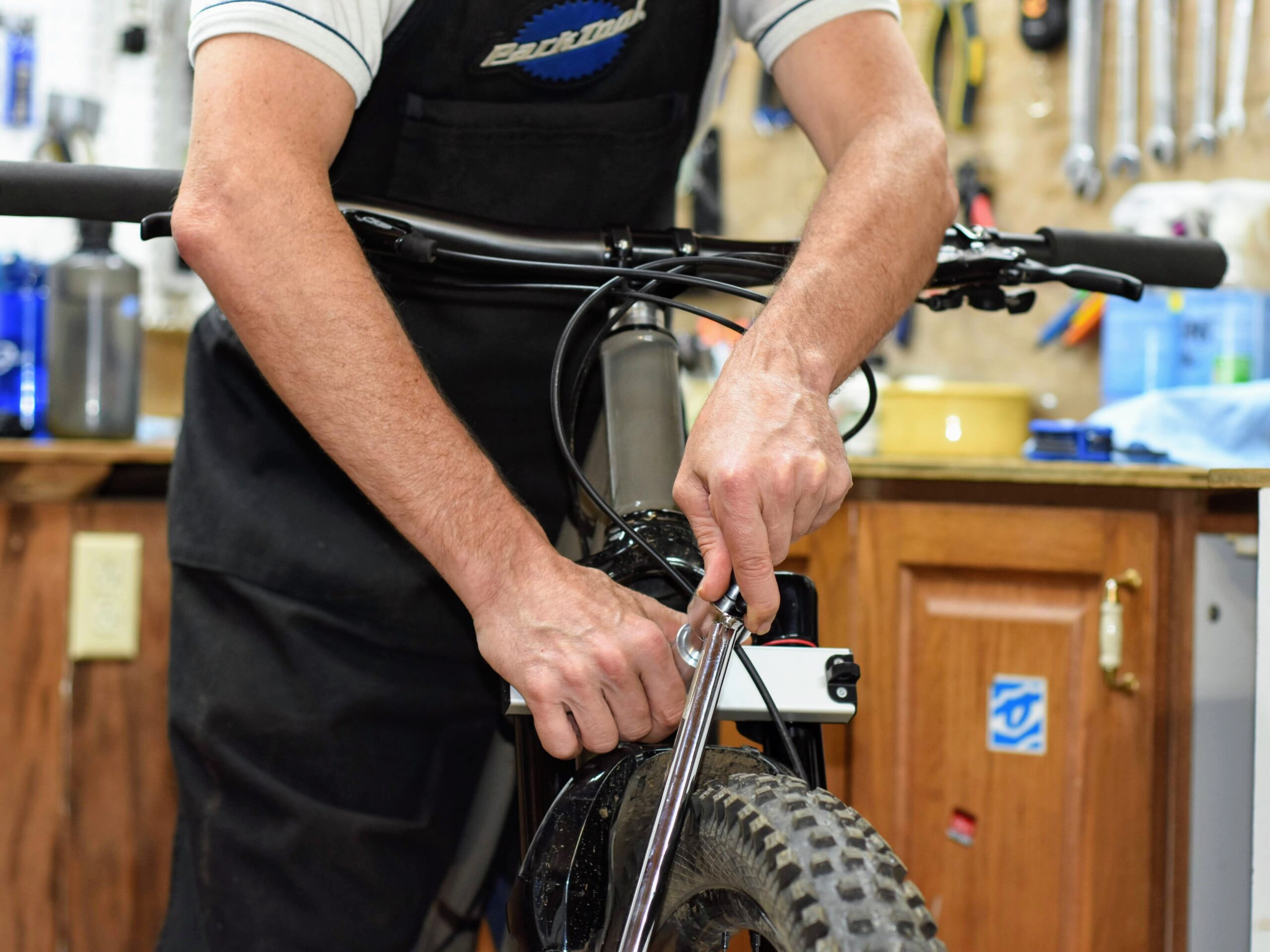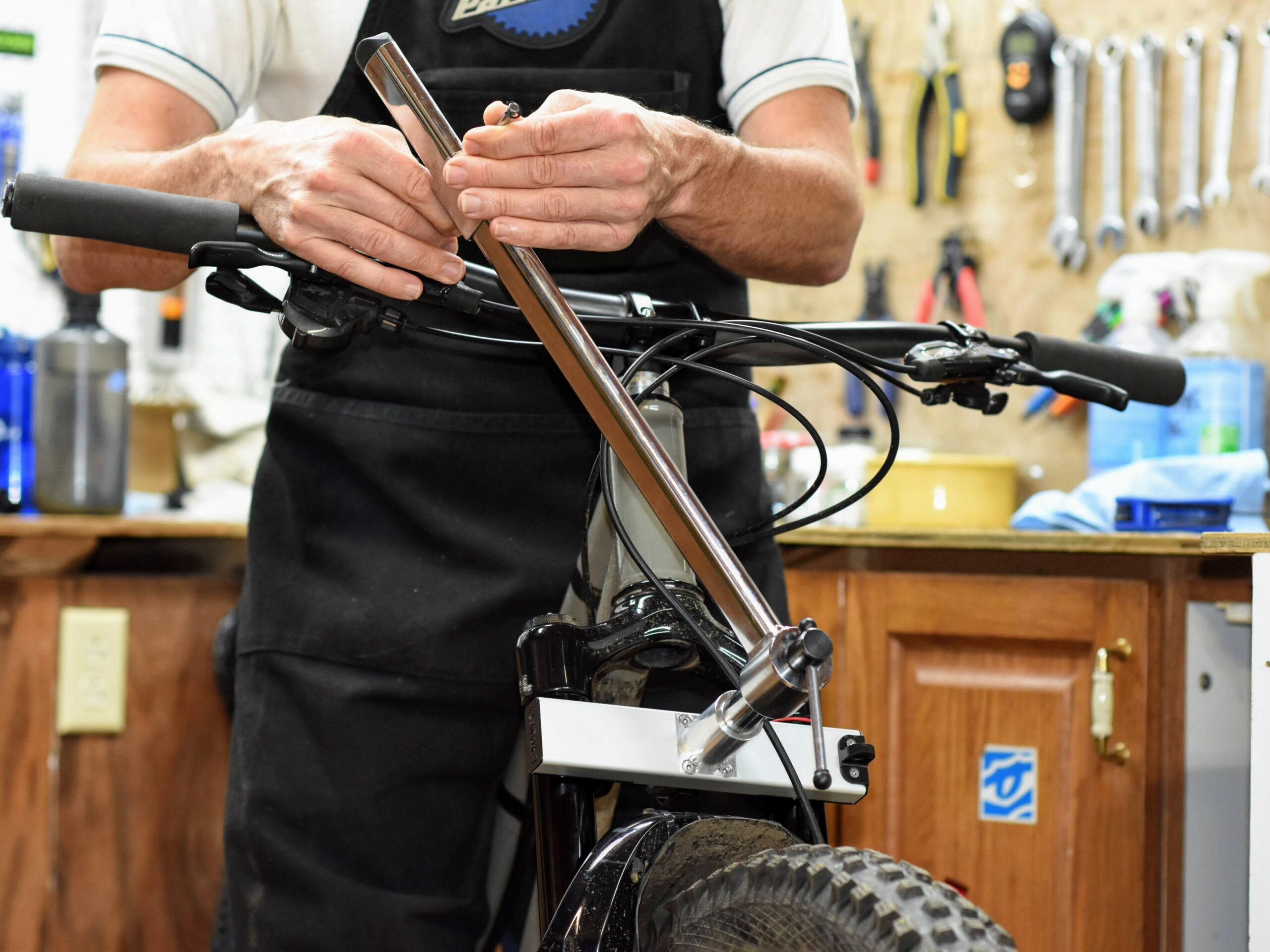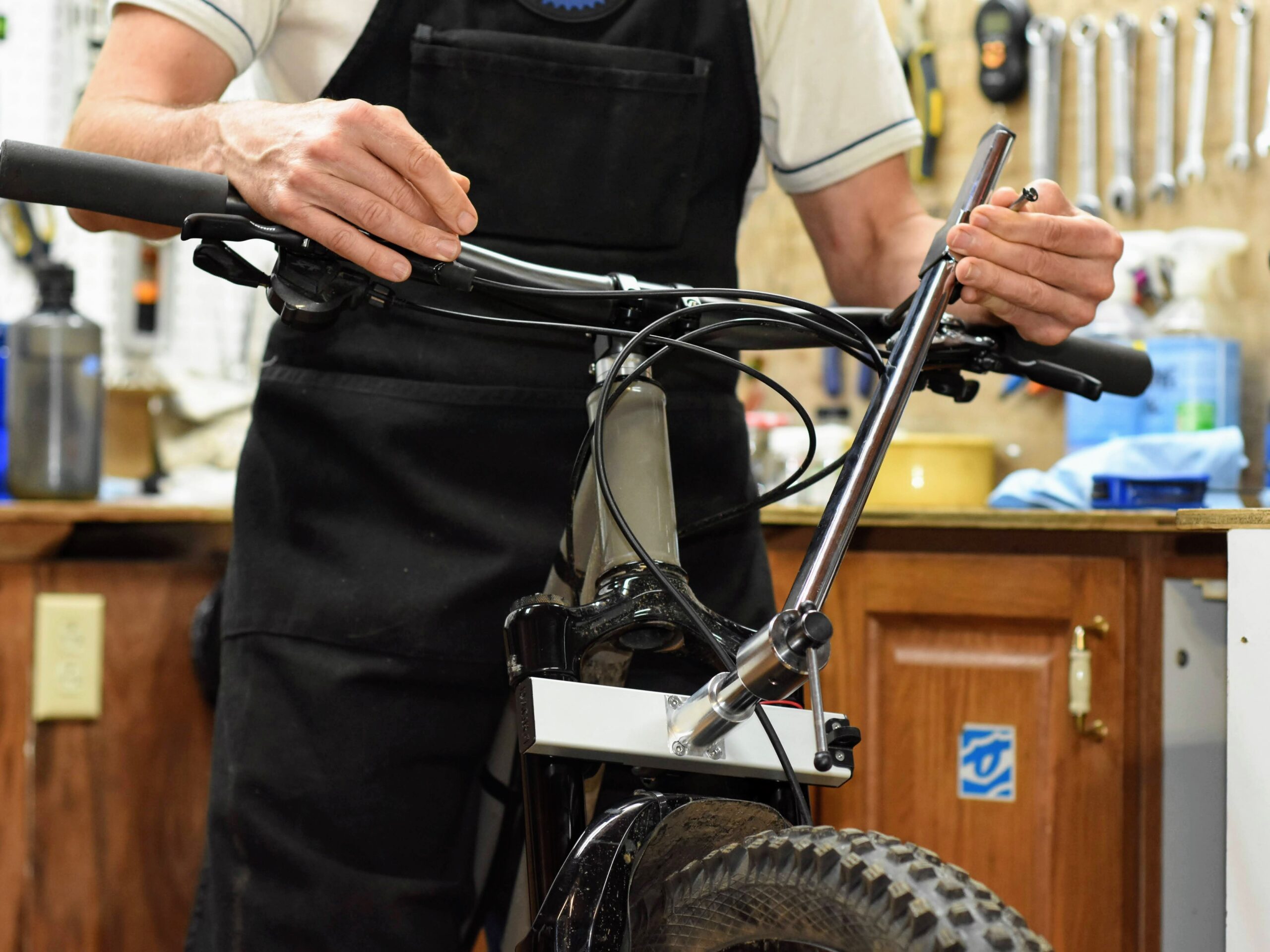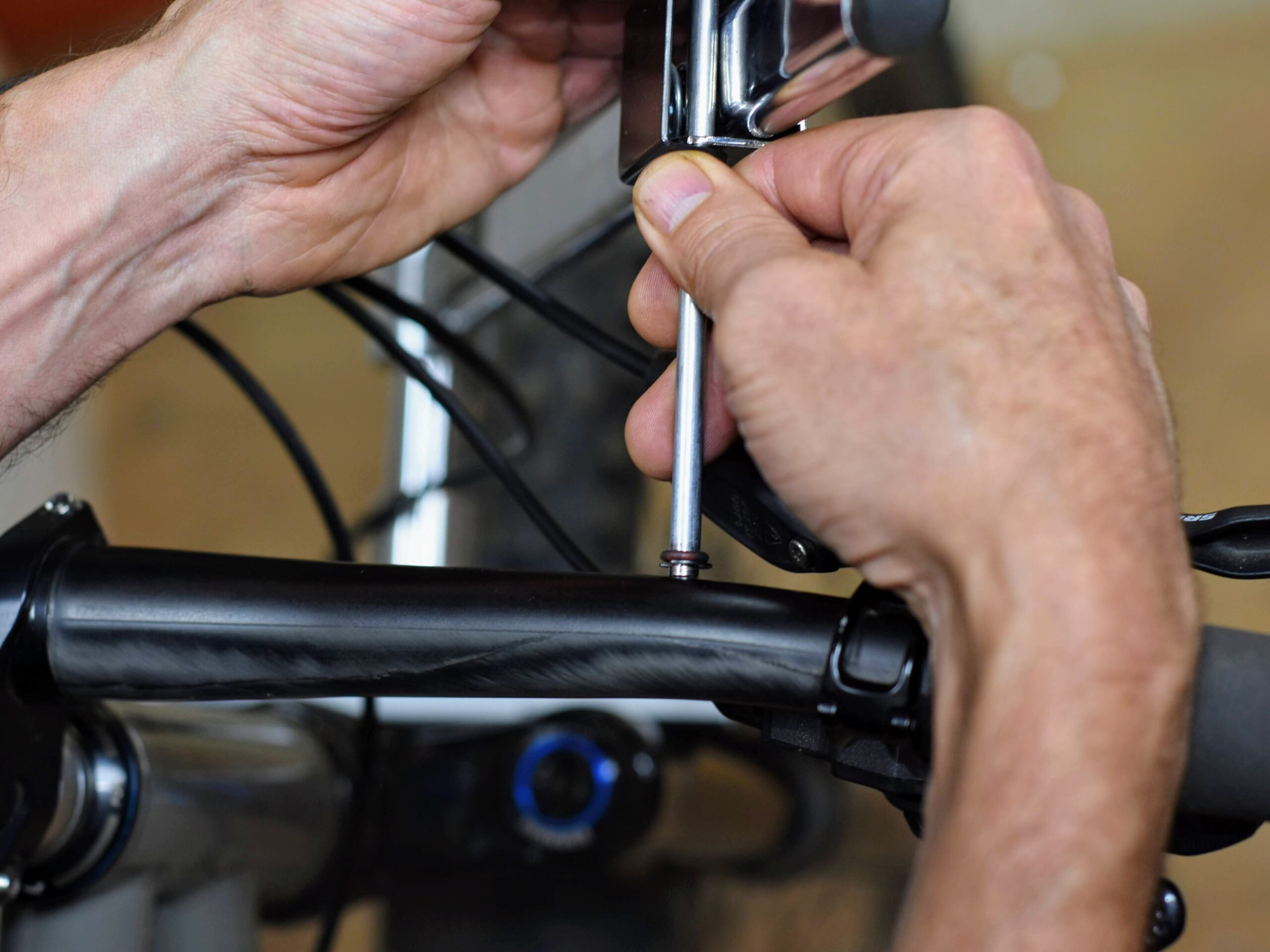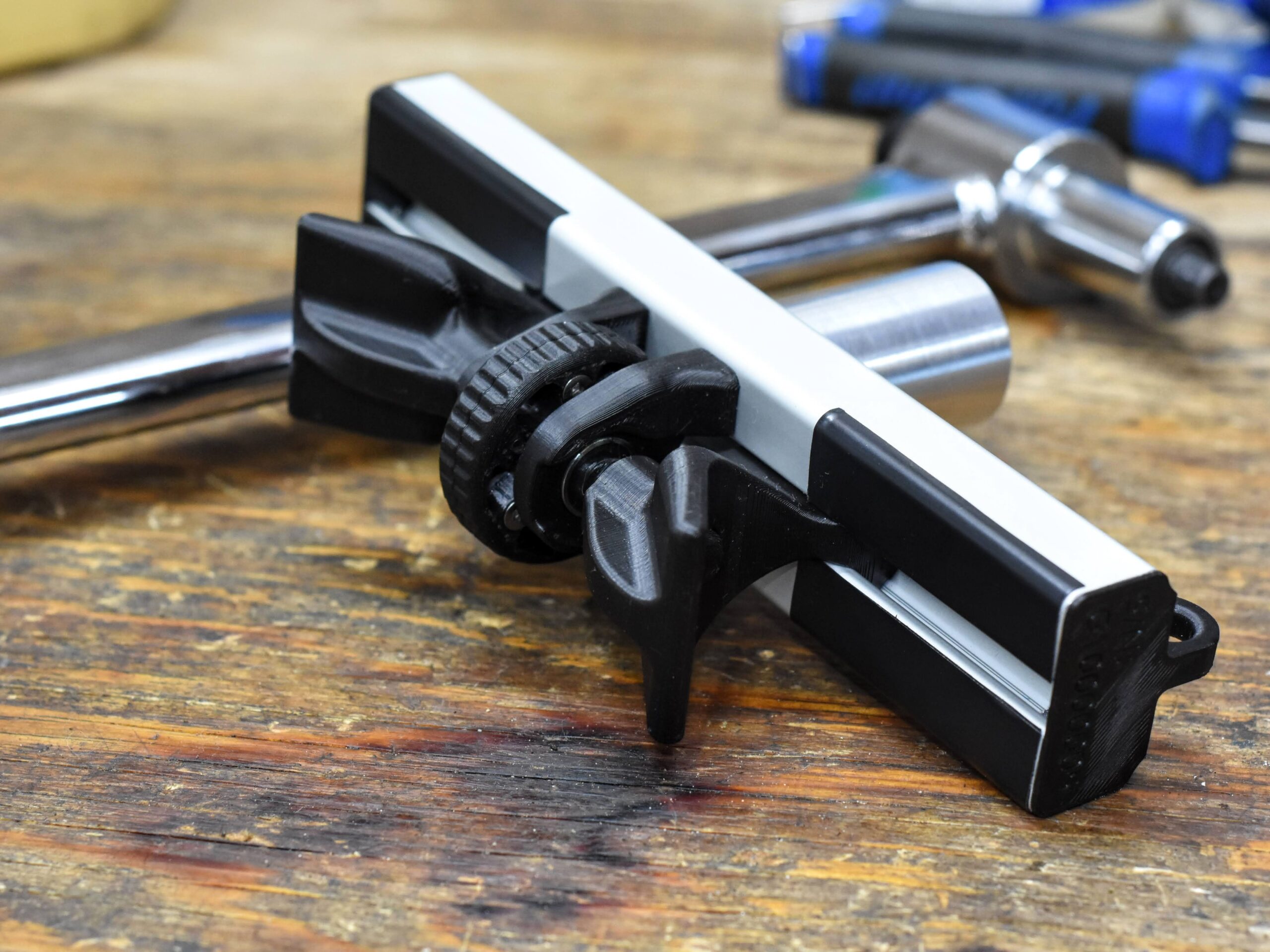 The DAGR is patent pending in Canada.
Since the bar and stem on your bike aren't indexed, the only way to accurately measure if your bars are perfectly straight is to use a tool that is perfectly parallel to the front hub. Before I had to rely on a laser or guesstimate my best, but if the wheel isn't dished properly or it's Monday morning or Friday night, there's a possibility that I'm a couple of millimeters off. With the DAGR foolproof design, it's impossible to set your handlebar wrong. A big bonus if you're wrenching at an event with picky riders! I use it to set the brake lever as well. It's a big plus at home or at the workshop.
I really enjoy using the DAGR. It's awesome to have a definitive answer to if your bars are perfectly straight or not and to not have to second guess when building up a new rig. I also love that it works with an existing tool so that it doesn't take up so much space in my tool box.
I can't stand it when my bars aren't straight, always second guessing whether it's me or my bike that is out of alignment. The DAGR has been great for this. It works reliably and feels like a premium quality product.
Sign up below for updates specifically about the DAGR. For example, if we do a Kickstarter, you would be the first to know about it.